This week the Chamber of Commerce "Spotlights"
Amanda Palmer State Farm Insurance
State Farm's mission is to help people manage the risks of everyday life, recover from the unexpected and realize their dreams. The goal at Amanda Palmer State Farm is to provide customers with exceptional service for their insurance policies and to help them recover from unexpected losses.
Amanda Palmer State Farm has been providing insurance services since February 1, 2006. Their team includes agent, Amanda Palmer who has been working with State Farm since she graduated from the University of Georgia in May of 2000. Amanda is licensed to sell property, casualty, life & health insurance products in Georgia and Alabama. Pennye Easom has been a valued team member of Amanda Palmer State Farm since 2008. Pennye is licensed in property and casualty in Georgia and Alabama and is available to help you with your insurance needs. Pennye specializes in excellent customer service. Cassidy Lawson joined the team earlier this year. She will greet you with a smile on her face and is eager to assist with payments, claims and much more!
Everyone at Amanda Palmer State Farm loves this community and are grateful for the immense support shown to them over the years.
They are proud to be your good neighbors.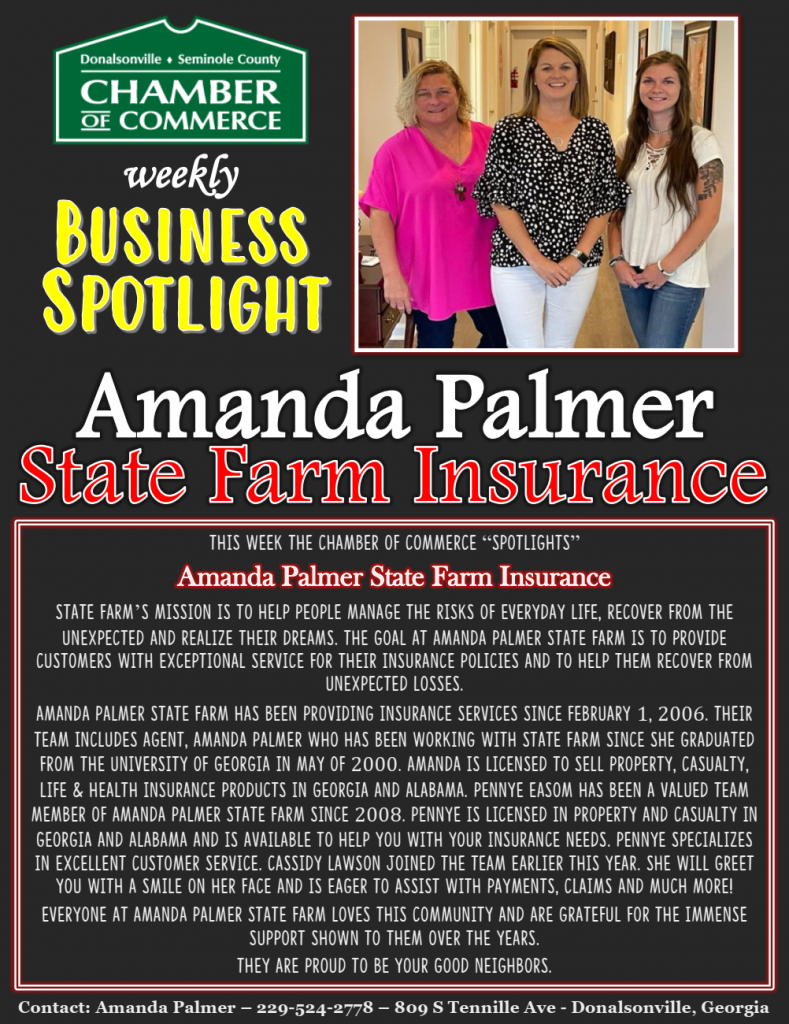 Last modified: September 15, 2021