Good Morning! 

Wendy Montgomery from Southwest Georgia Living Magazine has reached out to the Chamber and informed us that Seminole County/Donalsonville will be featured in the "Come See Us" column in the next edition of the magazine.  She has sent a letter & discounted advertising costs for any business who would like to have an ad in the column.  I have attached this information below for all of you in case this is something you would be interested in! 

We are so excited to be featured in the next magazine!  
Thank you all and have a great day!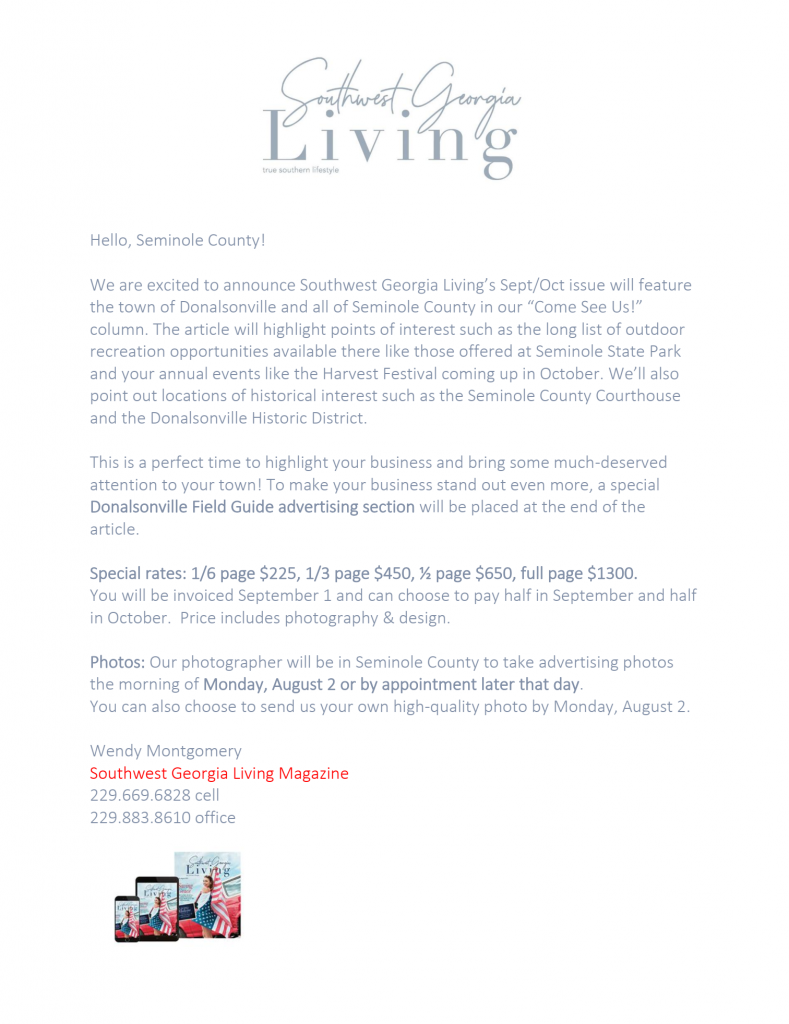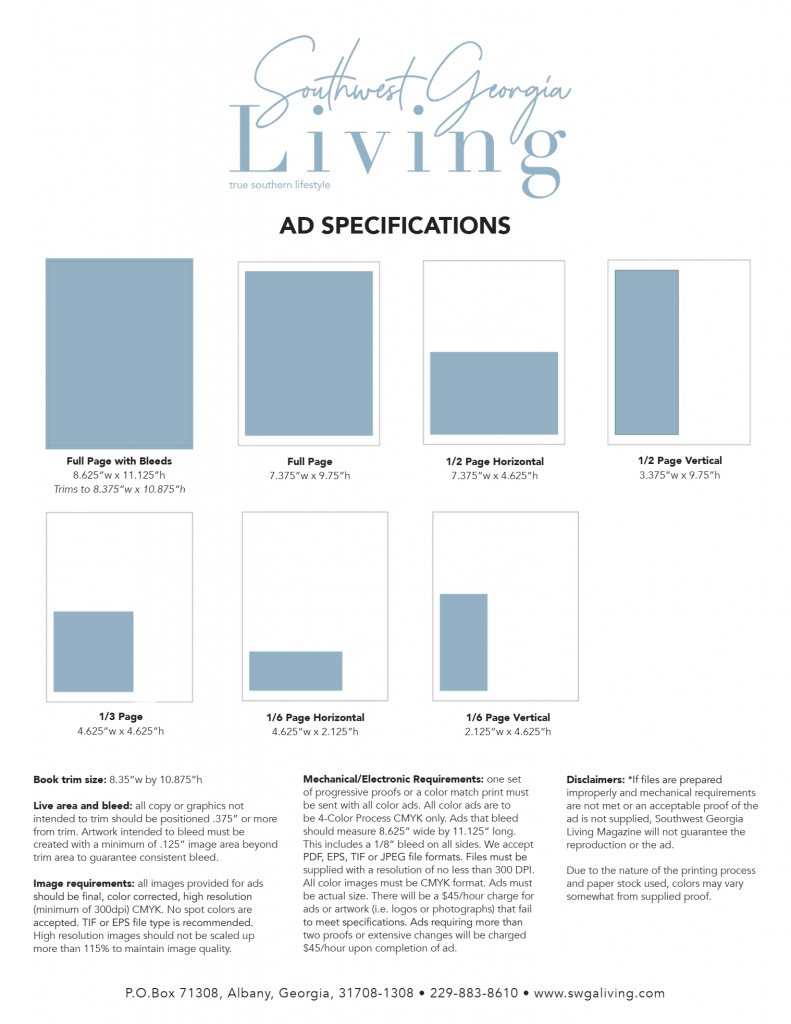 Last modified: July 8, 2021