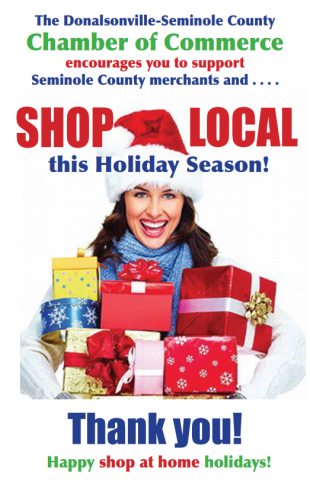 Buy Local or Goodbye Local?
Buy Local is a national cry everywhere you go!  From large metropolises to small town USA every community and economic developer knows that the key to keeping downtowns alive and well is strong local support.
Many of you Baby Boomers may recall the 1971 movie Support your Local Gunfighter.  The movie starred James Garner and Suzanne Pleshette and it was a hilarious comedy about two strangers posing as gunfighters in the Wild West.
This started me thinking of the importance of a good gunfighter back in those days.  Having a sharp shooter around meant you were safe which is the most basic human need.  It also meant that businesses would thrive and people could walk the streets with confidence that some outlaw was not going shoot them on their way to the Long Branch.  Thank goodness today we do not need a gunfighter in town, we have law enforcement and we need to let them how much they are appreciated.
We also need every citizen to make a conscious effort to Buy Local, especially after the devastation caused by Hurricane Michael, and here is why!
Dollars spent locally have three times the impact on your community as those same dollars spent nationally. When shopping locally, you simultaneously create jobs, fund more city and county services through sales tax, invest in local improvements and promote development in your community.
Take the pledge to Buy Local… I understand that local shopping supports local jobs and the quality of life in my community. I pledge to support local retailers, designers and service providers by shopping locally.  I agree to think twice before spending money online or on the road, and to use my dollars to help Donalsonville and Seminole County businesses thrive.
If we as a community take this pledge we will ensure that our local businesses will stay open and thrive.  If we do not support local businesses they may not survive and we will have to say. "Goodbye local business".  So buy local or bye local, you decide.
Last modified: December 3, 2018