This week the Chamber of Commerce "Spotlights"
Great Grans Personal Care Home.
Great Grans Personal Care Home has been proudly serving the community for over 30 years, providing a safe and loving environment with watchful care and oversight for your loved ones. Their goal is to help residents maintain their dignity and independence. They provide an array of services including medication management, supervised nutrition, socialization, and assistance with activities of daily living. Their 16-bed facility delivers all the comforts of home with a family-like atmosphere. For more information about their services, please contact Sesame Robinson at 229-524-8877. Make plans to visit the great folks at Great Grans!
If you have questions about joining the Chamber or having a business featured in the spotlights, call Sarah or Kadie at the Chamber at 229-524-2588.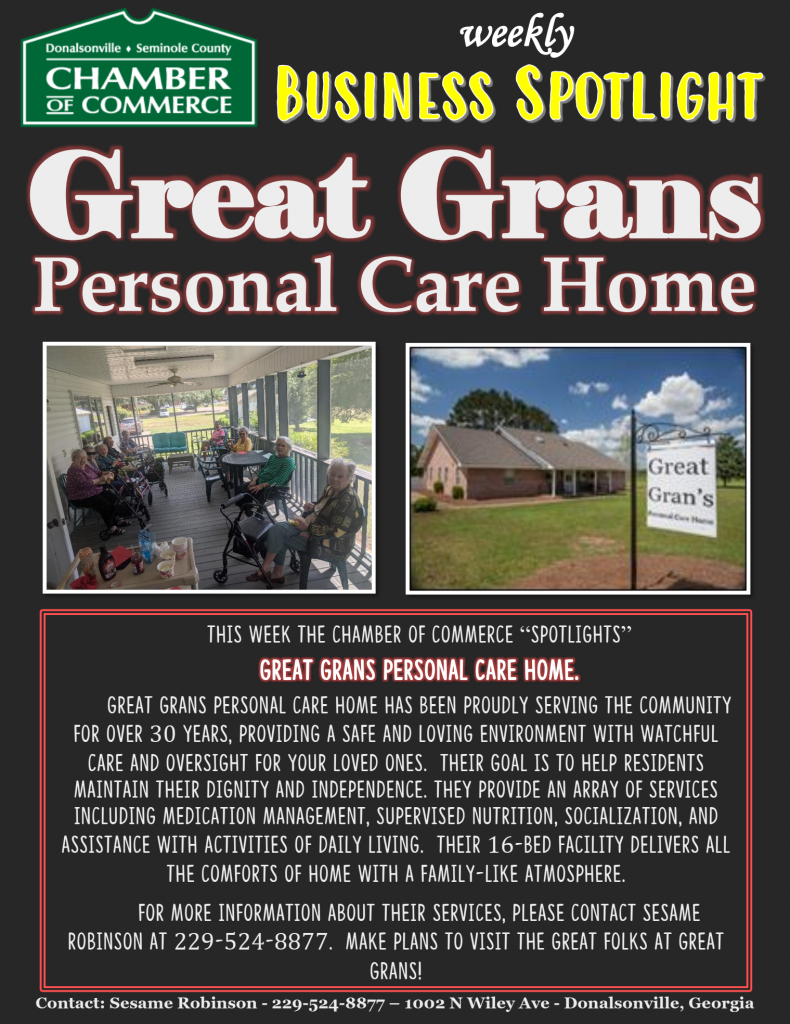 Last modified: June 22, 2021