Calling all Chick Fil A fans!!!
The Chamber of Commerce is partnering with Chick Fil A to sell sandwich meals nearly every Friday leading up to the Donalsonville/Seminole County Boots & Roots Rodeo.
The sandwich meals will be $10, and will consist of a Chick Fil A chicken sandwich (spicy or original), chips, and a drink. Meals are to be picked up at the Chamber at 122 E. 2nd Street.
The dates/time of the fundraiser are:
March 10th: 11am – 1pm
March 17th: 11am – 1pm
March 24th: 11am – 1pm
March 31st: 11am – 1pm
April 14th: 11am – 1pm
April 21st: 11am – 1pm
For more information, or to order ahead & reserve your meals, call us at 524-2588 or email kadie.chamberofcommerce@gmail.com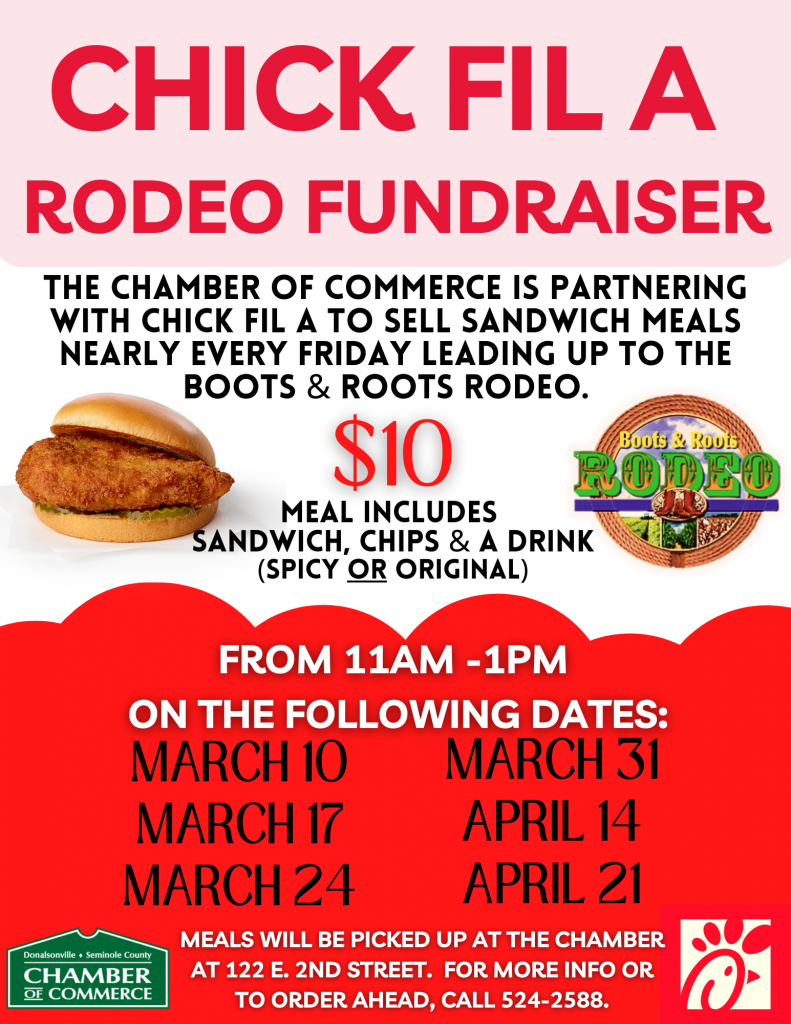 Last modified: March 2, 2023