Good Morning!
This week the Chamber of Commerce "Spotlights"
Burke Insurance & Realty.
Joe & Beverly Burke began Burke Insurance in 1982 and Burke Realty was added in 1985. They are located at 210 Woolfork Ave in Donalsonville, GA. Two family members have joined Beverly and Joe, Ann Marie Burke Miller, and Jeremy Burke. Burke Insurance Agency is a full service Independent Agency representing Auto-Owners, Allstate, Progressive, and several other companies.
They also sell personal and commercial insurance, as well as life insurance. Burke Realty represents buyers and sellers, assisting them whether their needs are to buy or sell properties. Burke Realty is an active member of the Southwest Georgia Board of Realtors, Georgia Association of Realtors, and the national association of realtors.
Joe is a graduate of the University of Georgia. Joe, Beverly, and Ann Marie and Leah are members of the First Baptist Church. Jeremy and Maribeth, and Jeb are members of Friendship United Methodist Church.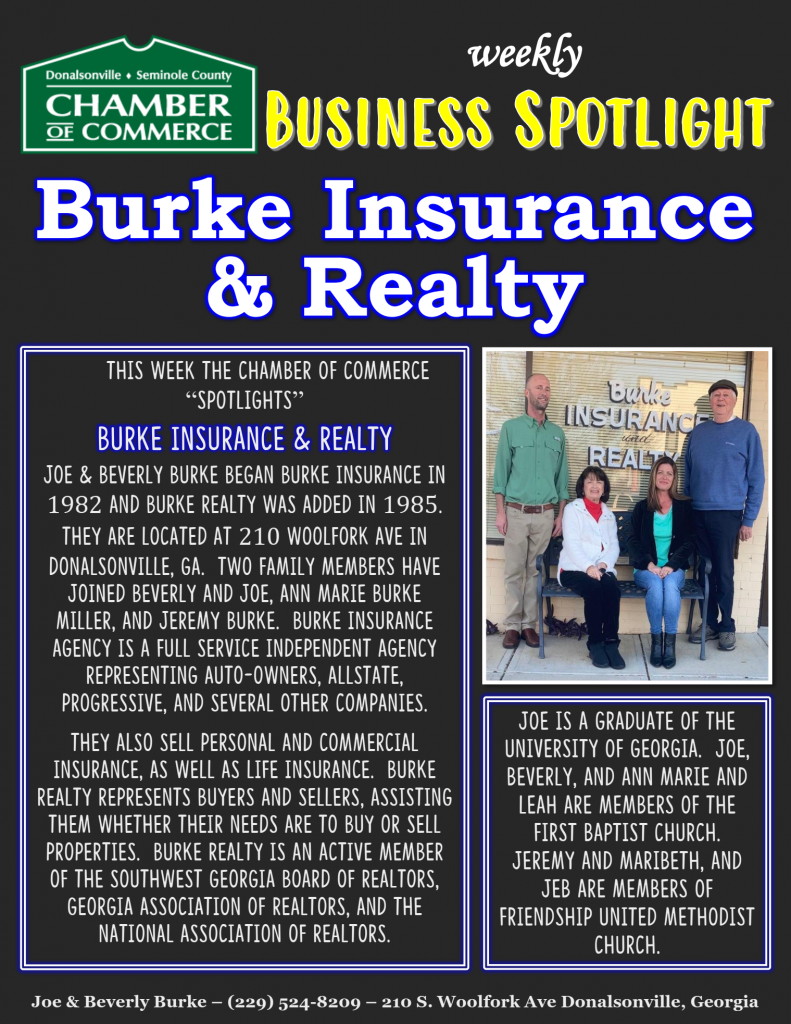 Last modified: February 9, 2022