Good Morning!
This week the Chamber of Commerce "Spotlights"
Bishop's Jewelers.
December 1, 1976, Ralph Bishop and his son, Mark, opened Bishop's Jewelers in Donalsonville. Mrs. Jeanette Bishop helped operate the business. In 1991, Bishop's moved to its' current location at 102 E. Second St. Bishop's Jewelers offers watch and jewelry repair, bridal registry, engraving and laser engraving, traditional as well as trendy jewelry and of course diamonds and pearls for all occasions.
There have been many employees over the past 40 years but two have been constant, Cindy Bowen, 43 years and Shona Rykard, 25 years. Most of the girls were hired during high school and when they went to college they would come back and work during Christmas Holidays. There are too many to name, but all of the girls agree that Bishop's is a fun place to work and the Bishops treat you like family.
Mark bought Bishop's Jewelry in Cairo, GA in 1999. This business belonged to his uncle, Bill Bishop. Mark continues to operate both locations today.
If you have any questions about the Chamber, or how to be featured in the spotlight, contact Sarah or Kadie at the Chamber office, (229) 524-2588.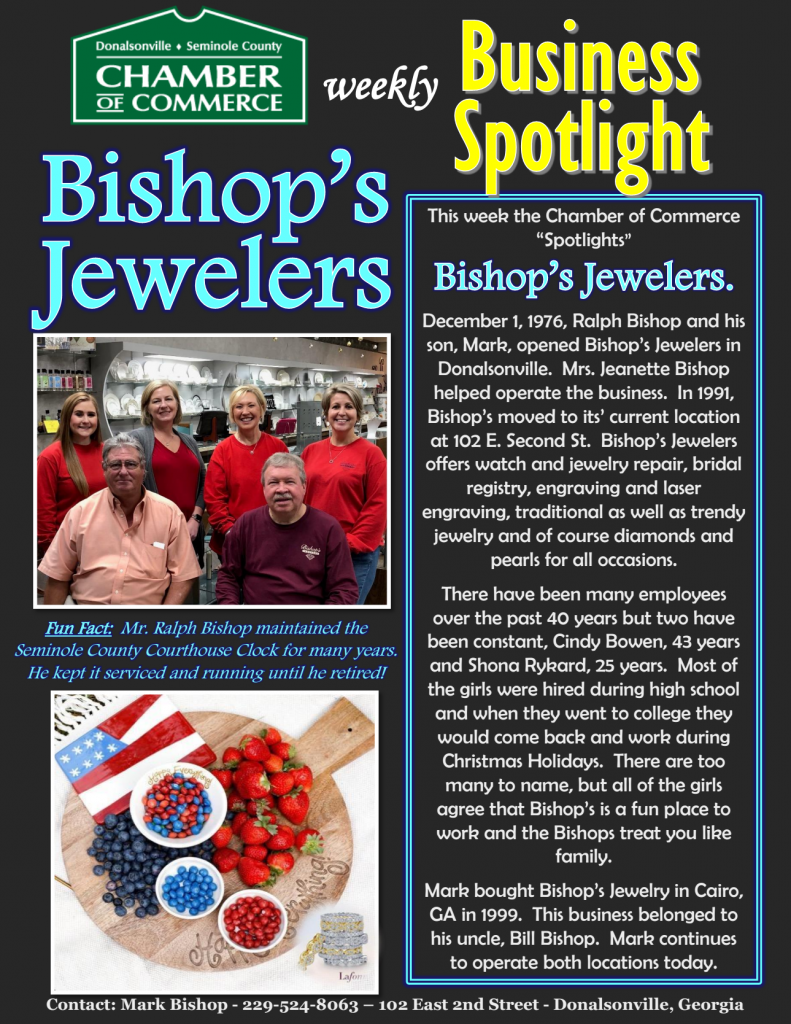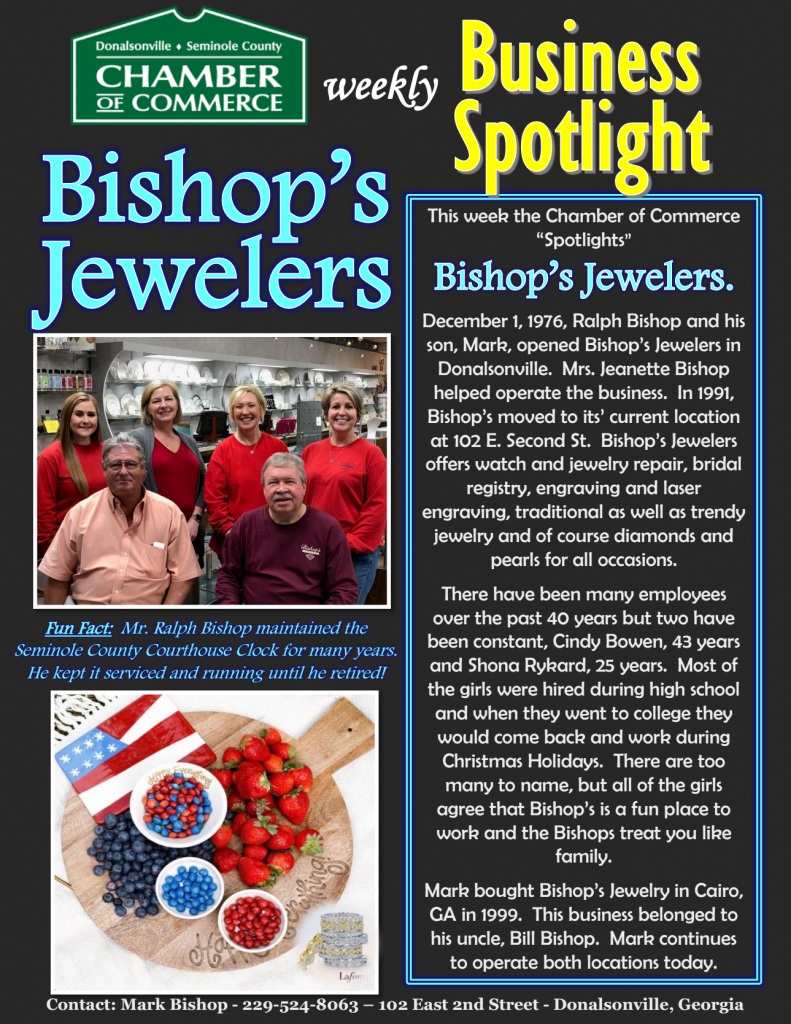 Last modified: July 6, 2021