This week's Chamber Business Spotlight features
Ameris Bank!
"It's Possible, Together"
From their beginnings in 1971, Ameris Bank has always stood for strength, pride and fierce determination. This holds true today, as they continue to do what it takes to help customers imagine the possibilities and turn them into reality.
At Ameris Bank, they believe in your potential and that healthy finances turn dreams into reality. Ameris Bank is bold. They are not afraid to break through tradition to get things done, right. They have nothing against tradition, unless it gets in the way, and are not here to get in the way. Ameris Bank is here to get you what you need and to get you where you are going.
See what's possible. https://www.amerisbank.com/stories
Visit their Donalsonville branch today! 109 W Third St, Donalsonville, GA 39845 or call them at 229.524.2112.If you have any questions about the Chamber of Commerce, or would like to find out how to have your business featured in the weekly spotlight, call Sarah or Kadie at 229-524-2588! We are open 9 am – 5 pm located at 122 E. 2nd Street.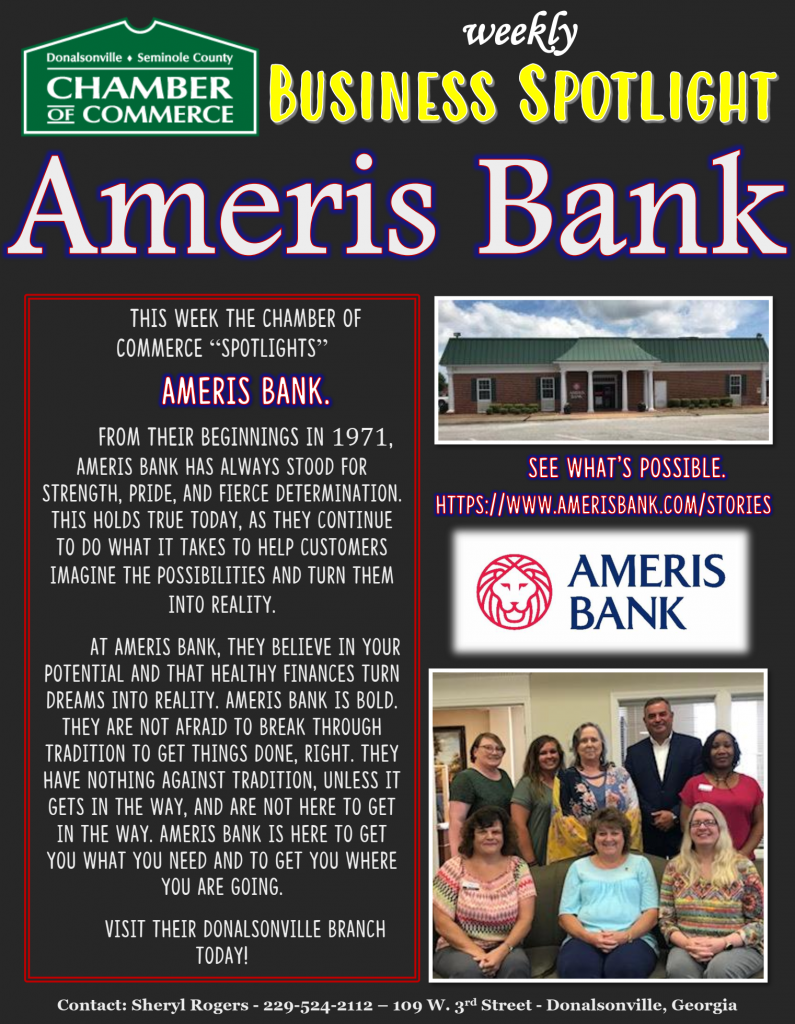 Last modified: June 22, 2021