Good Morning!!
Just reminding you all that our next Business After Hours event of 2023 is set for next Thursday, August 10th, at 5:30 pm at The Corner Bistro ,LLC. at 101 E. Second Street. Be sure to stop by and check out one of our local Chamber member restaurants!
We hope to have our local business owners get together for a great social event next Thursday.
$100 cash drawing – must be present to win!
Thank you!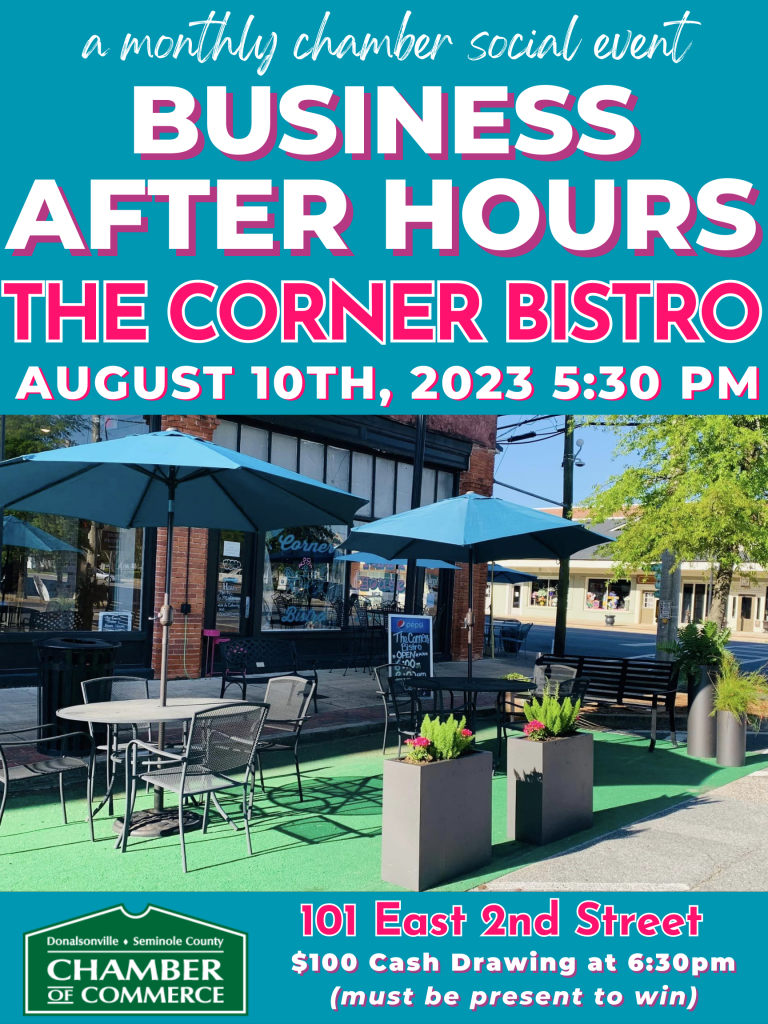 Last modified: July 31, 2023