Calling all local farmers & ag related businesses!!
The Chamber's annual Farmers Appreciation luncheon will be on March 2nd, 2023 at 11:30 am.
The luncheon will be held at the Donalsonville Lions Hall. Catering the event is the Seminole County Young Farmers. Come join us for good food, fellowship, and more!
Please RSVP by responding to this email or by calling the Chamber at 229-524-2588!
The Farmers Appreciation event is sponsored by Southwest Georgia Farm Credit and SunSouth, LLC!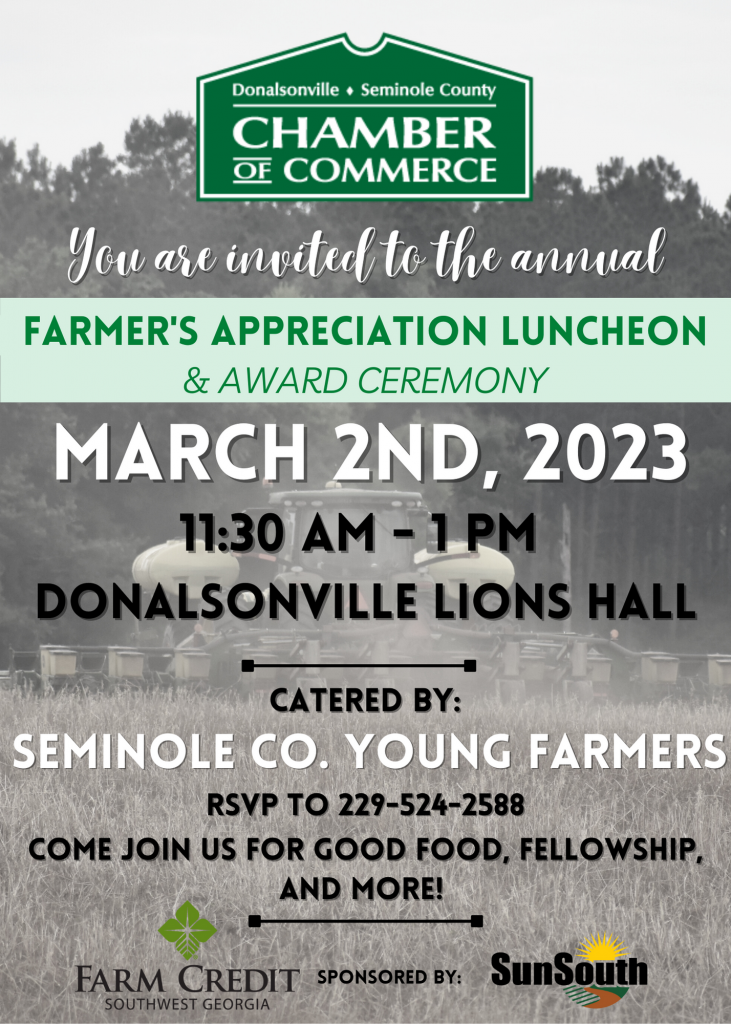 Last modified: February 21, 2023