Good Morning!
September is here, which means the first day of Fall is near! We
have been working hard this summer with event planning and much more behind the scenes, and can't wait for the community to see what we have been working on.
As you will see in this newsletter, there are many community events
coming up in the next few months, starting with our Chamber
Business After Hours on September 7th. This event will be at the
Chamber of Commerce at 5:30 pm, hosted by a new business that
will be opening a location in town very soon, Rise & Grind Nutrition.
Other Chamber events coming up are the next Youth Leadership
session in September that will feature a career day panel with
individuals from different businesses speaking with the students, the Fishers of Men Bass Tournament on October 13th-14th, and of
course the Harvest Festival on October 21st.
*Just a reminder, that Monday, September 4th is Labor Day, so our
office will be closed, but if you need to reach us, feel free to call or
email us!
Have a great Labor Day Weekend!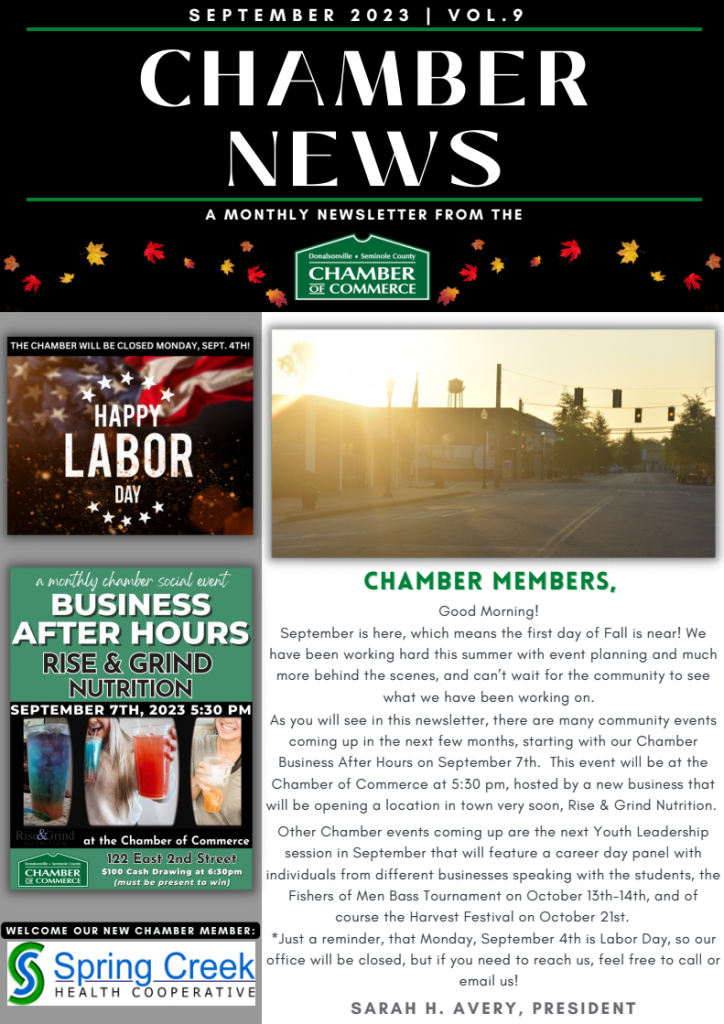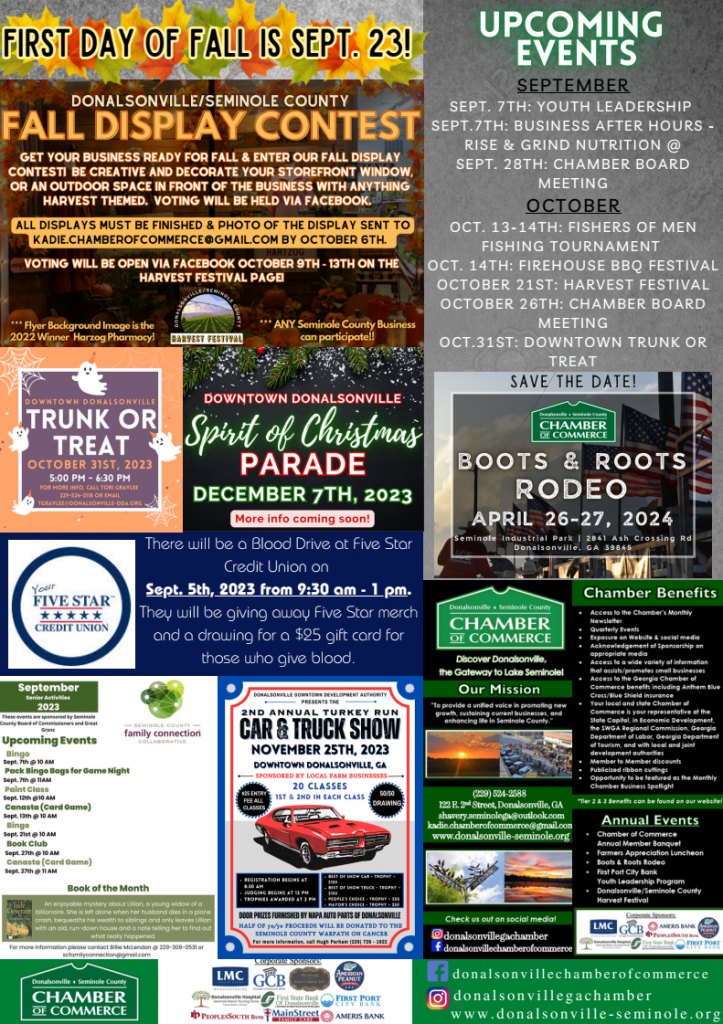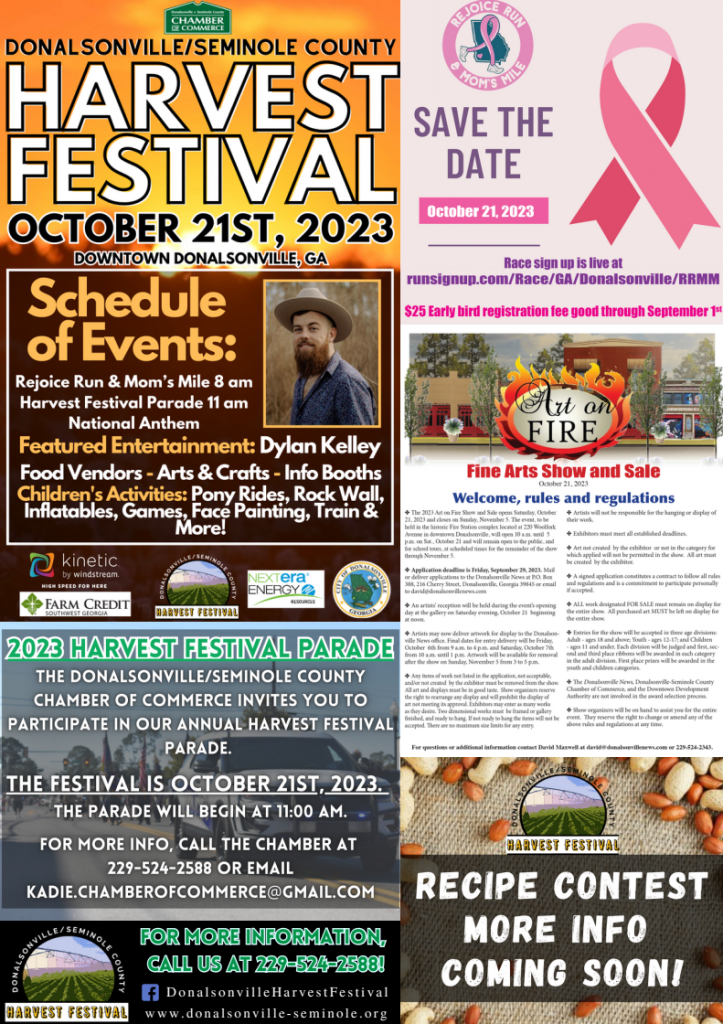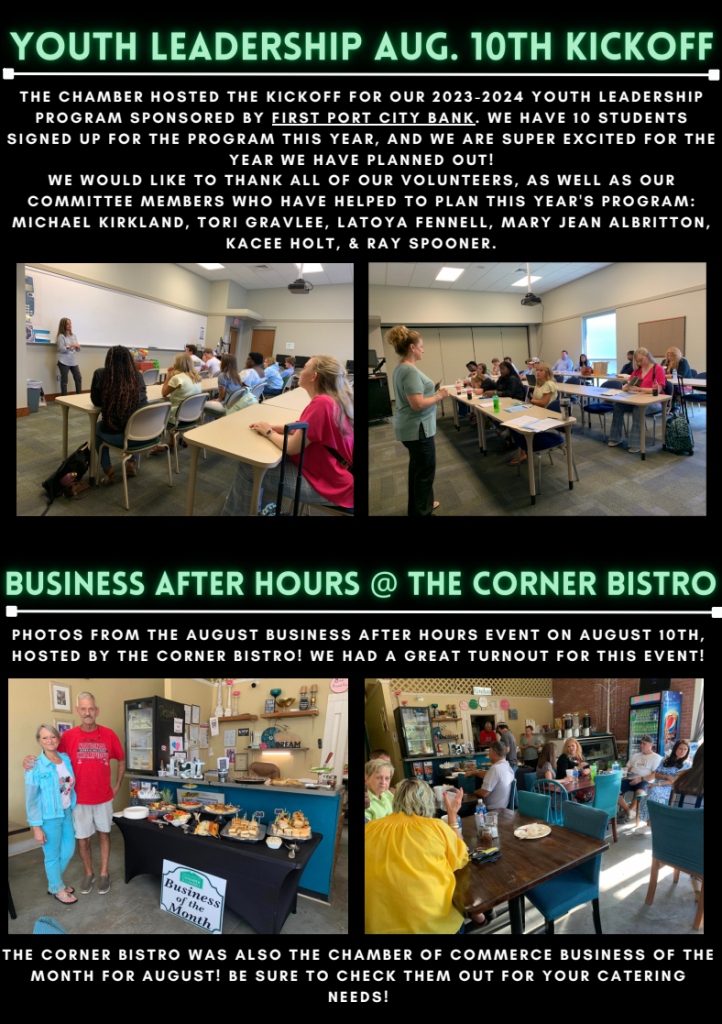 Last modified: September 1, 2023