Good Morning!
The Chamber would like to start off by saying thank you so much to everyone who attended, planned, volunteered, and sponsored the 2023 Harvest Festival on October 21st. We had a great turnout with a record number of vendors, good food, and great entertainment! We couldn't have pulled off the event without all of you.
We will resume our monthly Business After Hours events starting on November 2nd at the Donalsonville News Museum & Piano Bar at 5:30 pm. The event will feature food, music and a Meet the Artists event. December Business After Hours will be held at the Osceola Event Co. on December 14th, so be on the lookout for details soon!
We will also begin the early stages of planning for the 2024 Boots & Roots Rodeo mid-November, so stay tuned for more information regarding that event! If you have any questions about any upcoming Chamber events, feel free to reach out to us!
Thank you!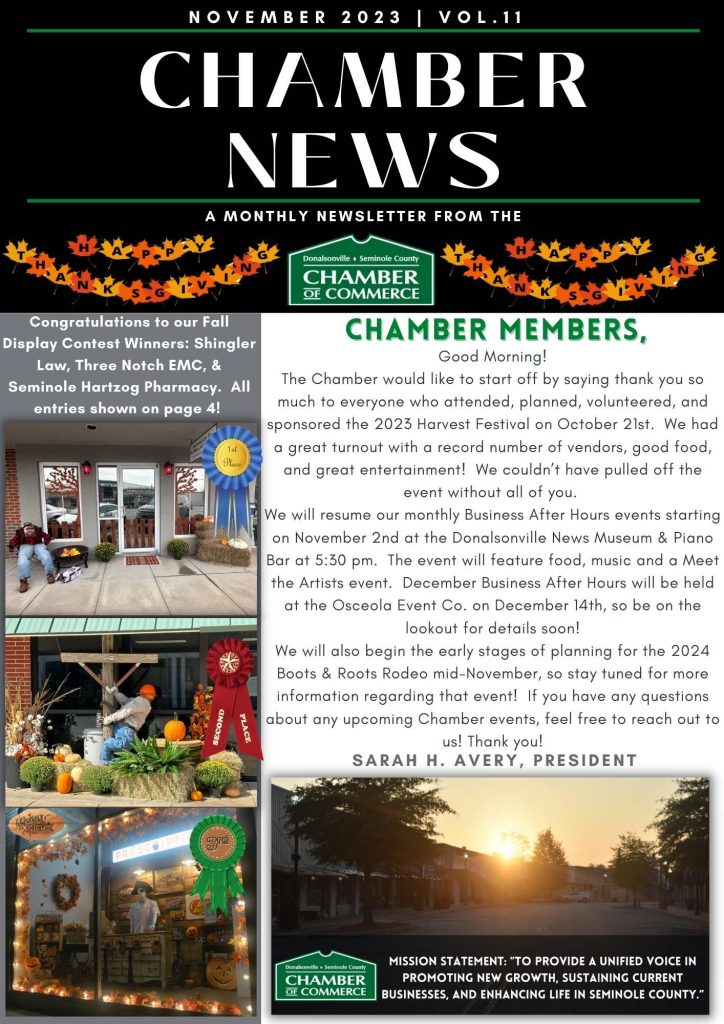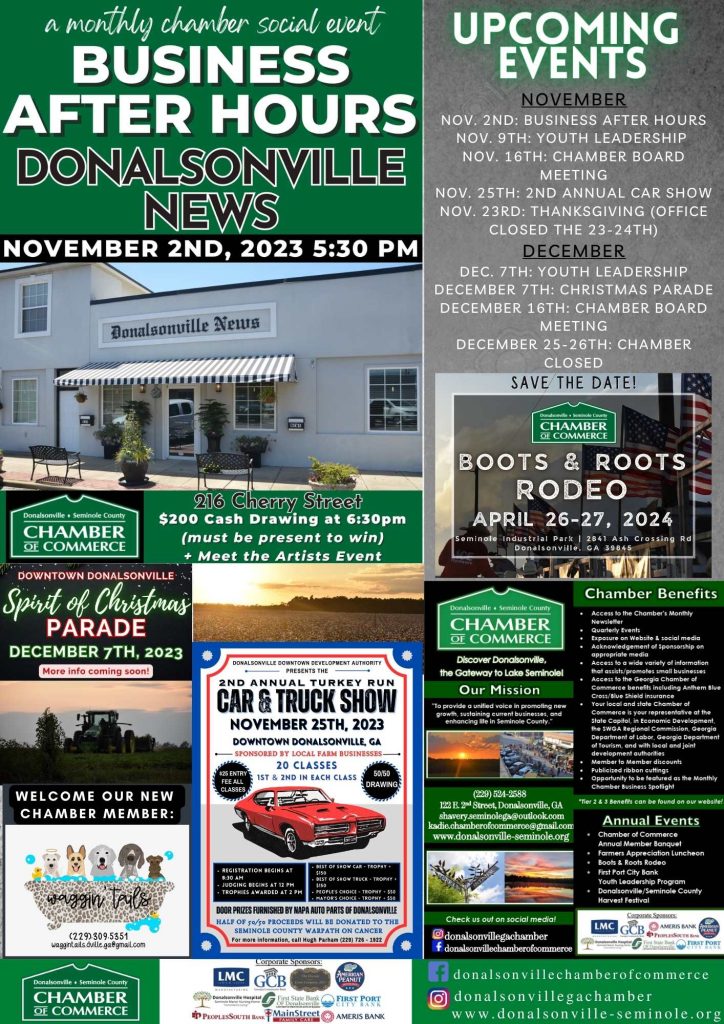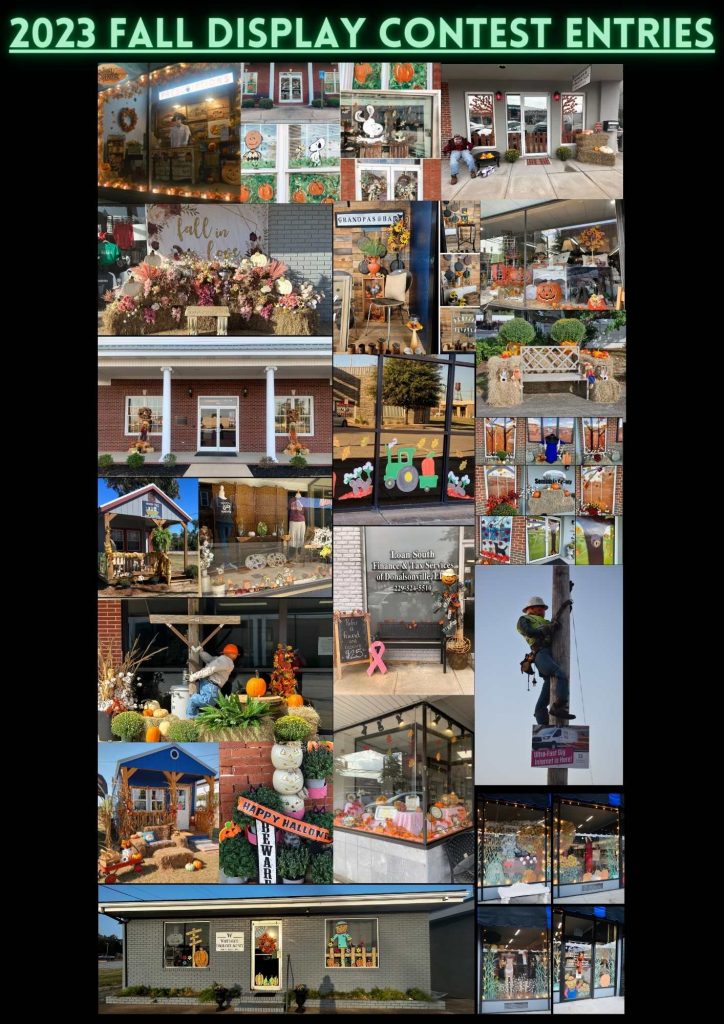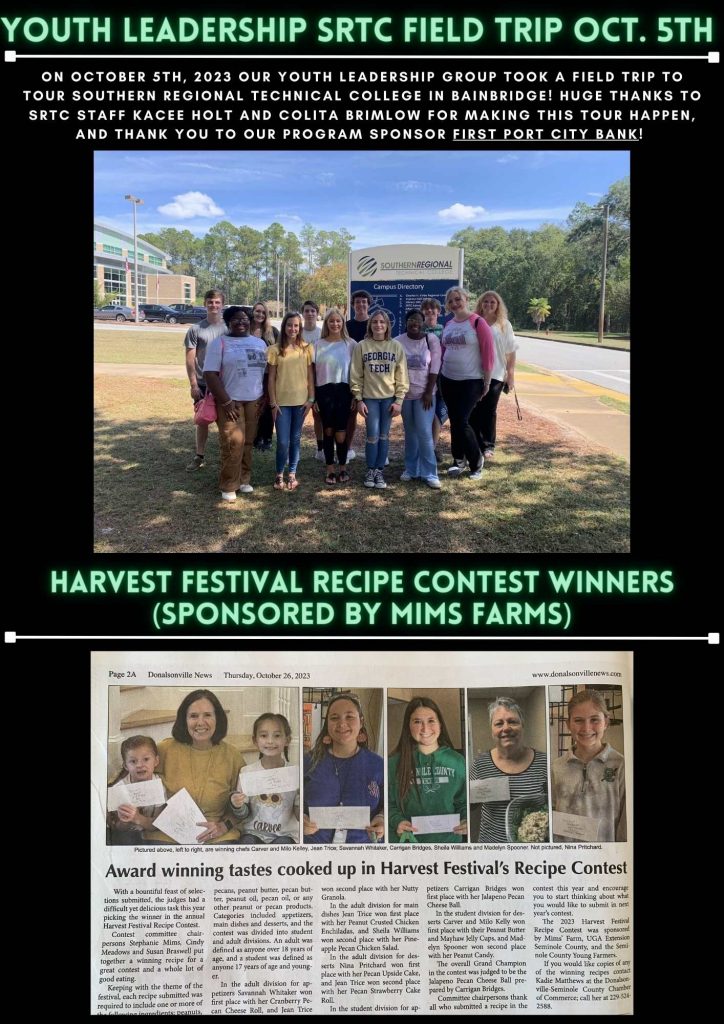 Last modified: November 1, 2023