Calling all clubs, churches, business owners, etc.!!!
2022 HARVEST FESTIVAL PARADE
The Donalsonville/Seminole County Chamber of Commerce invites you to participate in our annual Harvest Festival parade. The festival is on October 15th, 2022 and the parade will begin at 10:30 am.
We hope to build off of last year's great event, so if you are interested, click the link below, or call the Chamber at 524-2588 and we will get the proper forms to you!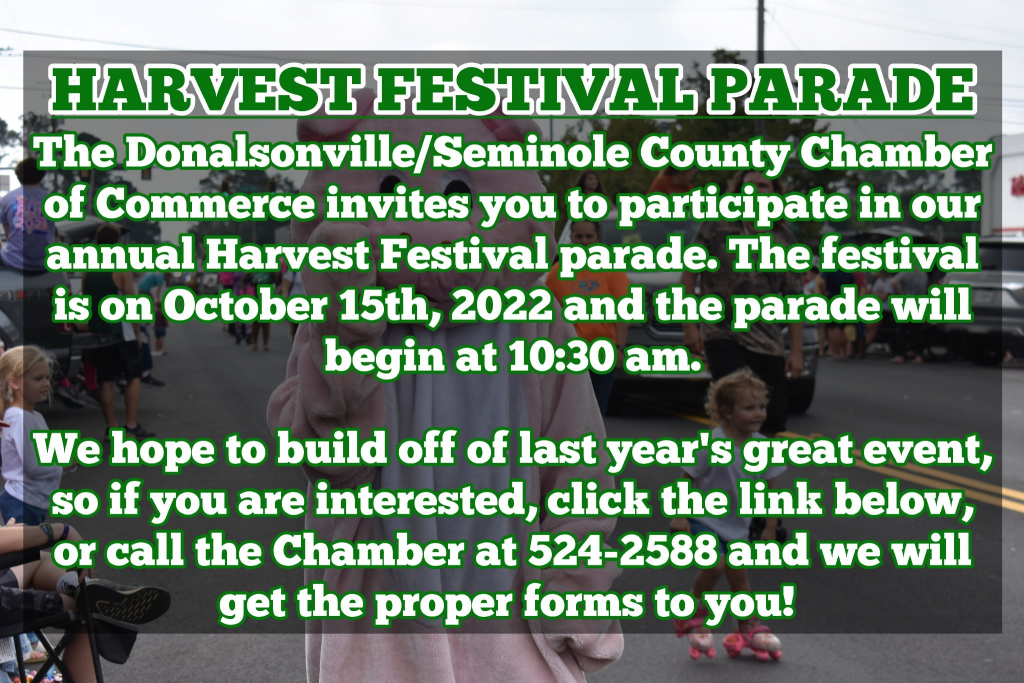 Last modified: August 10, 2022