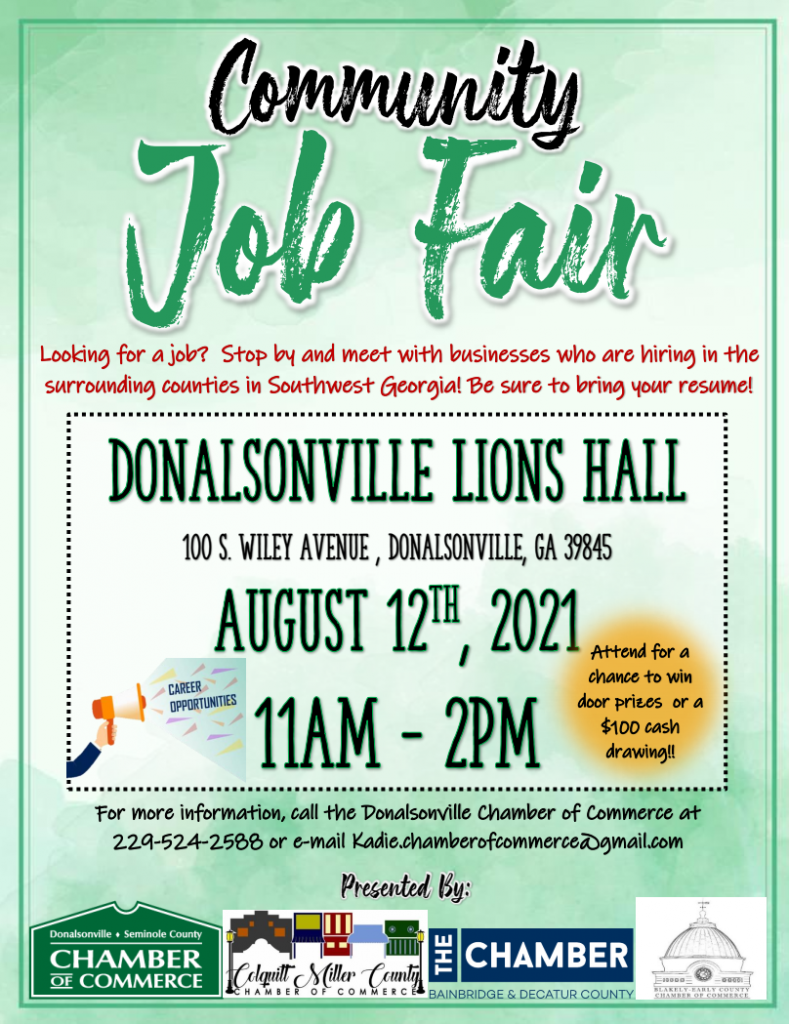 Good Morning!

The Donalsonville/Seminole County Chamber of Commerce is partnering with neighboring counties, (Miller, Early, & Decatur), to host a job fair on August 12th, 2021 from 11am – 2pm at the Donalsonville Lions Hall at 100 S. Wiley Ave.
For Businesses: If your business is hiring and interested in setting up a table, please call the Chamber at 229-524-2588 or e-mail kadie.chamberofcommerce@gmail.com

For Job-Seekers: We will post a list soon of participating businesses! We can't wait to see you all there! Also, for those in attendance, there will be door prizes and a chance to win $100 in cash!

We know that there has been a major shortage in the workforce, and we are hoping that this event will help out our local citizens and businesses!

Thank you all so much!
Last modified: July 29, 2021