The Chamber would like to encourage the community to shop local this Christmas season! each Chamber Business Spotlight in December will focus on a local business that has plenty to offer regarding Christmas gifts! This week's spotlight features Seminole Hartzog Pharmacy.
Family owned and operated since 1965, Seminole Hartzog Pharmacy has served the Donalsonville, GA area for 56 years and counting. They provide their patients with the best prices, service, and speed possible – come see them in historic downtown Donalsonville! On top of being a pharmacy, Hartzog's has a great selection of gifts for this Christmas season, including a variety of products from Striplings General Store! Seminole Hartzog Pharmacy is located at 111 East Second Street.
If you have any questions about the Chamber of Commerce, or are interested in joining, come see Sarah or Kadie at 122 East Second Street, or call us at 229-524-2588. Remember to shop local!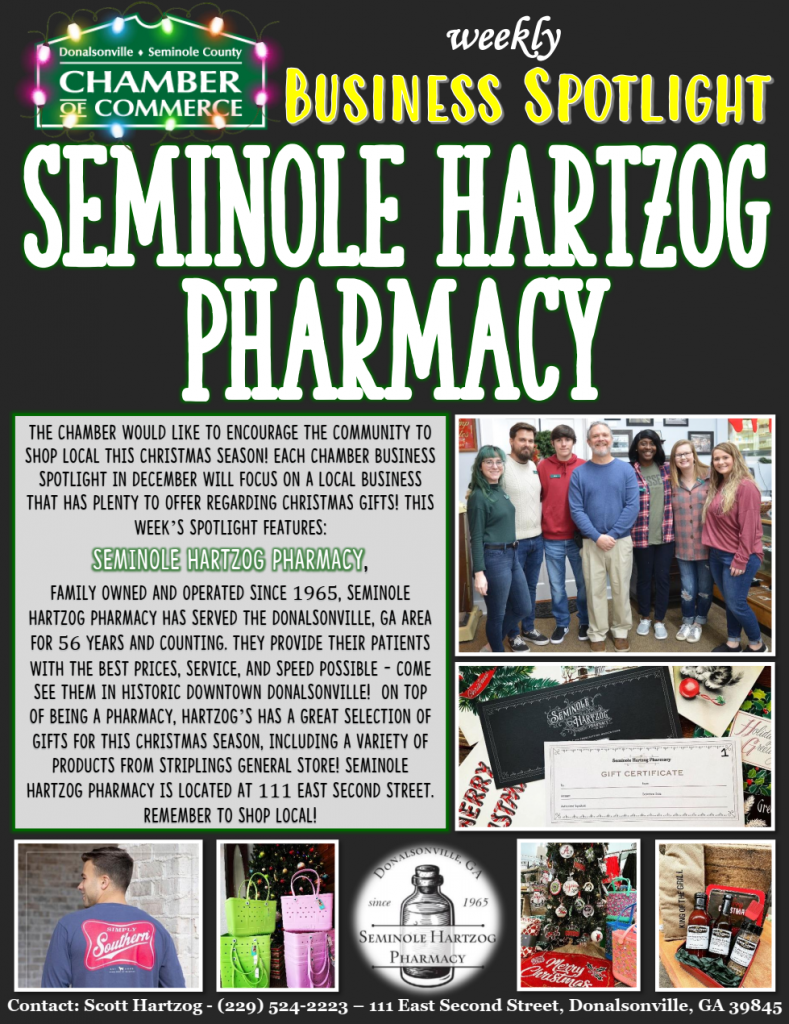 Last modified: December 21, 2021