Good Morning, Members!
I have attached below the May monthly newsletter!
Last month was a busy month for the Chamber, as we had the 2023 Boots & Roots Rodeo, which was a huge success! Although the rodeo's over, we still have many exciting projects we're working on!
This week alone we have a Grand Opening/Ribbon Cutting at Signs & Stuff on May 11th at 11 am, as well as our monthly business after hours event at 5:30 pm. This Saturday, May 13th is the Art on Fire event so be sure to check that out as well.
We welcomed two new Chamber members – The Rodeo Cantina & Grill and Fins & Feathers Lakeside Grill.
We are also still working on our new Ambassador program, which should have an orientation by the end of May. If you're interested in participating as a Chamber Ambassador, let us know!
We have also begun planning for the 2023-2024 Youth Leadership program sponsored by First Port City Bank. We have received over 20 nominations, and applications will be sent out soon!
In the next month or so, we will begin planning for our annual Harvest Festival on October 21st, 2023. If you would like to volunteer to help with this event, give us a call!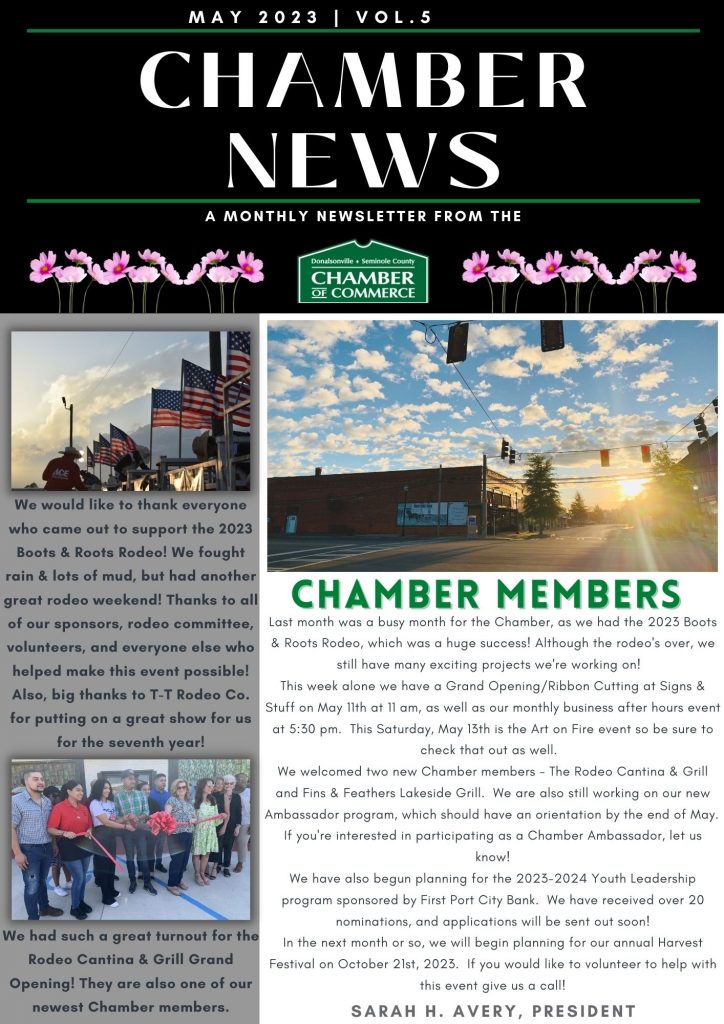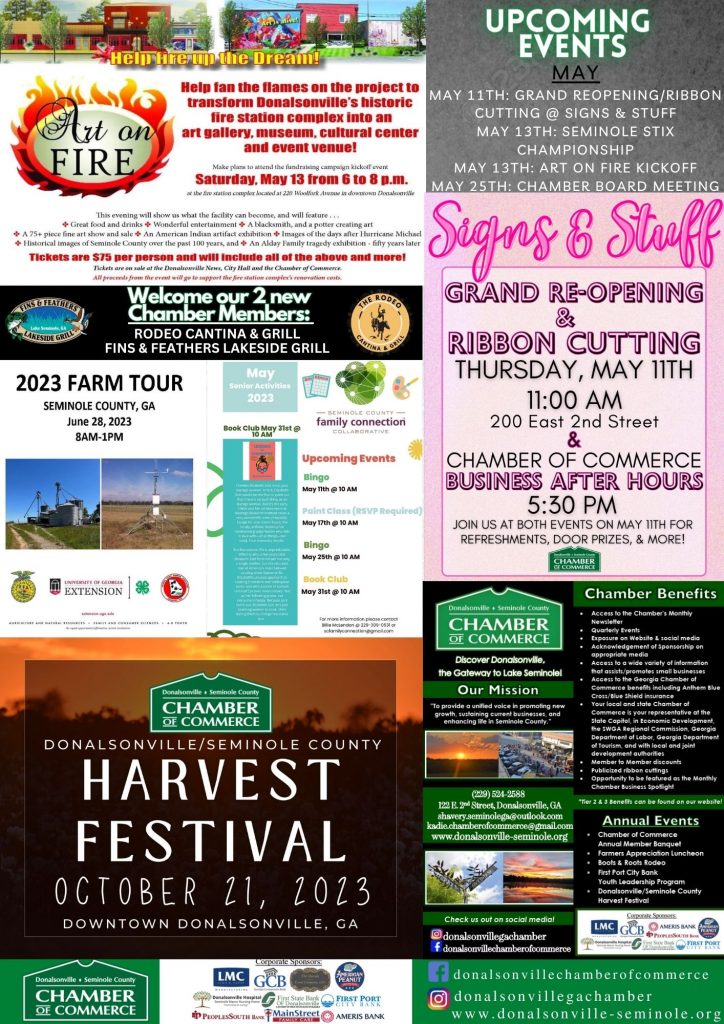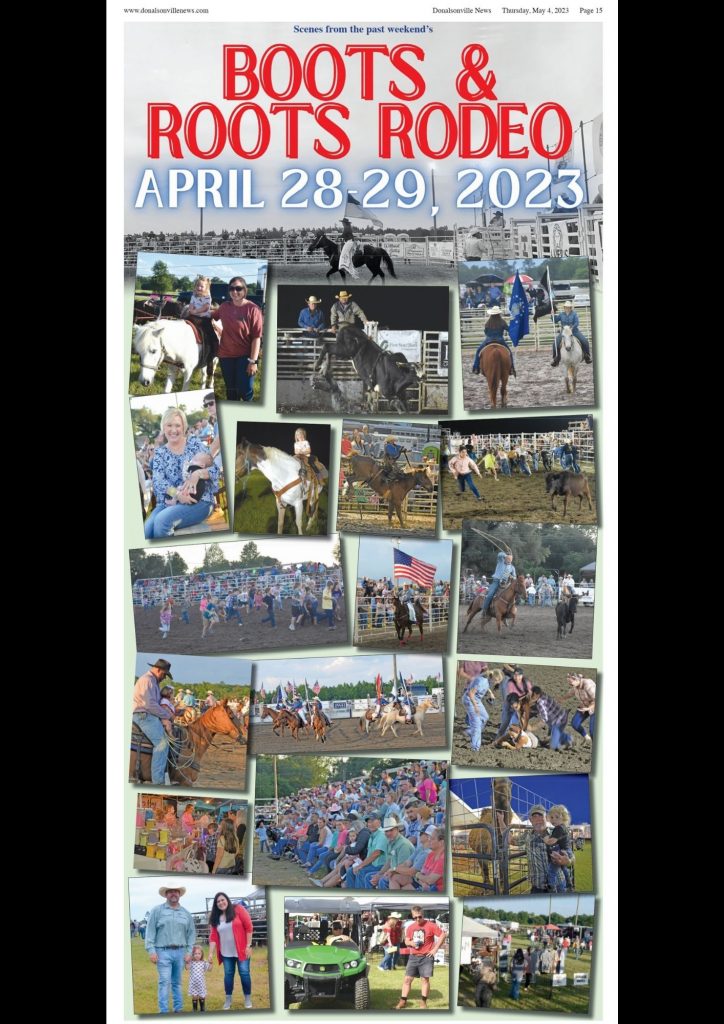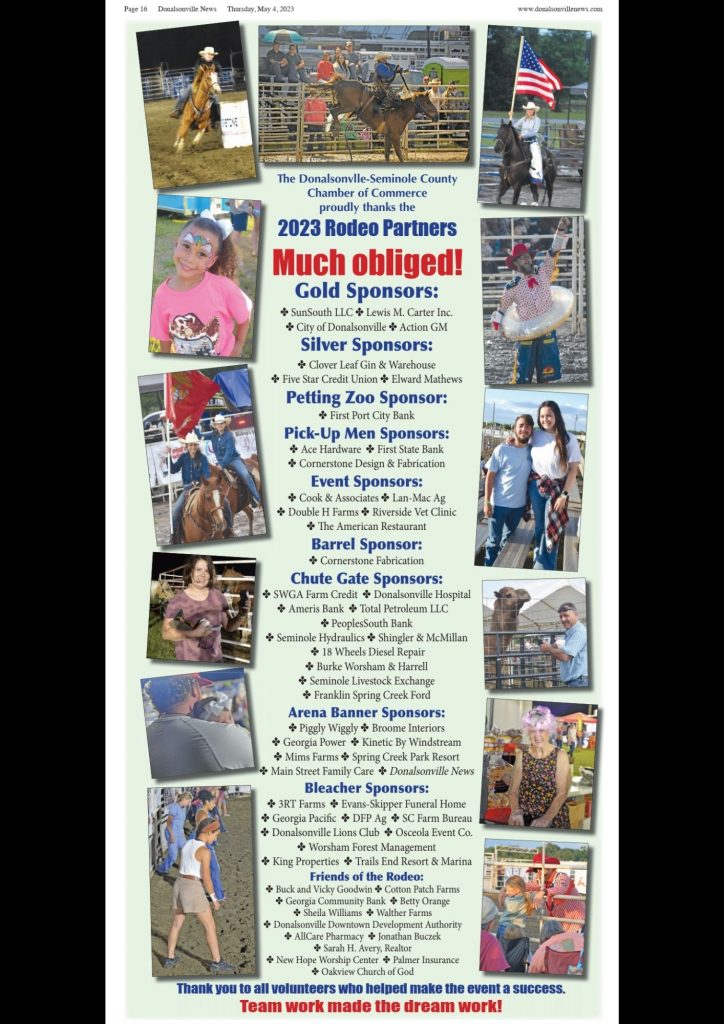 Last modified: May 8, 2023